First of all, Fred Harvey jewelry manufacturers are in the heart of Native American Indian Territory: Albuquerque, New Mexico. Most noteworthy, these companies find this New Mexico location for their manufacturing facilities to be perfect. As a result, the manufacturers are at a major transportation hub. In addition, they are also near Native American Indian tribes. Also they are near the tourist business who create their business. Consequently, these businesses include western trading posts, curio shops, hotels, and restaurants. In addition, these businesses are at major tourist locations. Most importantly, these locations include the Grand Canyon, Petrified Forest, Santa Fe, and many other locations that appeal to tourists.
Equally important, Fred Harvey does not produce this jewelry himself. Most importantly, he receives credit for conveying this jewelry design. Consequently, Mr. Harvey thinks these motifs will be popular with Eastern tourists. Again, it is important to understand that the Native Americans were not making this type of jewelry. Finally, it was Fred Harvey who conveys to the Indians the style of jewelry he thinks his tourists desire. Most important, these are Anglo designs.
As a result, the following are images of the hallmarks of these companies. Also, please click on any photograph for an expanded view. Consequently, all these manufacturers produce the characteristic thin stamped sheet silver with "Indian" style stamping. As a result, these pieces have distinctive motifs. These embellishments include thunderbirds, dogs, and whirling logs. Shop for this style of jewelry HERE!
Most noteworthy, Bell Trading Company establishes business in 1932 by Jack Michelson and his wife in Albuquerque New Mexico. Hence, above is one of their trademarks. Consequently, Bell's trademark goes through a number of transitions over the years.
Also, there is the Vaughn's. Reece Vaughn has several Native American Indian Shops in Arizona, including Williams and Phoenix, Arizona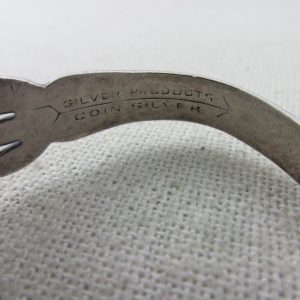 In addition, Silver Arrow Products is one of the companies who makes Fred Harvey Jewelry out of traditional Coin Silver, back in the day. This arrow, along with accompanying words, is their hallmark.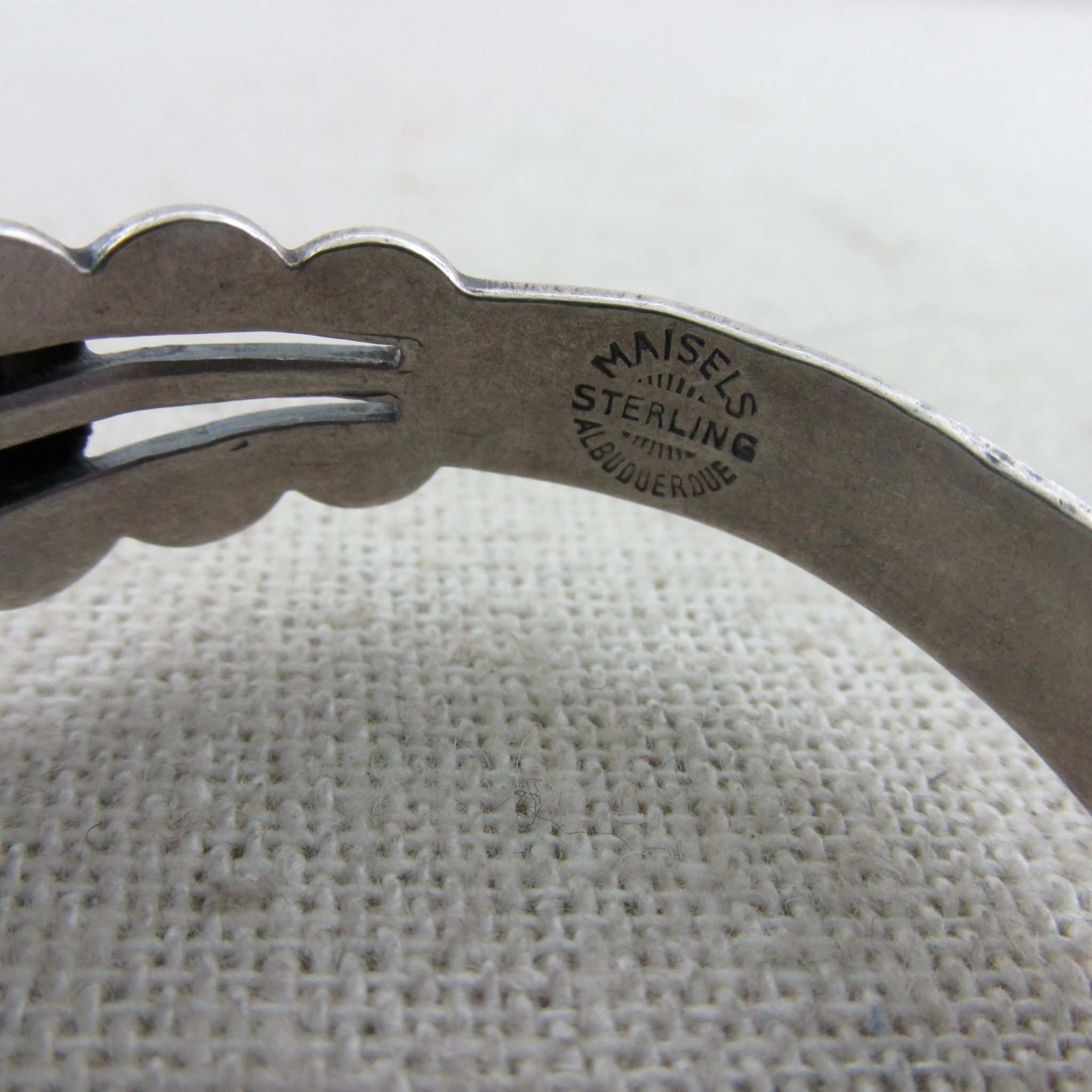 Finally, Maisel's is another one of the Fred Harvey Jewelry Manufacturers. It is in Albuquerque, New Mexico. Most importantly, this company derives it's name from Skip Maisel. Most notably, Skip is the founder of the company. In conclusion, Morris Maisel (Skip's son) builds their landmark building, in downtown Albuquerque.
H. H. Tammen Curio Co. is yet another company who makes Fred Harvey Jewelry. This company is in Denver, Colorado until 1953.
Fred Harvey Jewelry 1990 – 2022 © Schannep Ventures. L.L.C. ALL RIGHTS RESERVED