Most noteworthy, Fred Harvey influences many visitors, especially train tourists, of the old West. As a result, his influence stretches the gamete from roadside restaurants to trinkets sold to railroad travelers. Most notably, his life spans from 1835 to 1901. Therefore, much of his influence actually happens after his life is over. Mr. Harvey builds a dynasty which his family and friends continue for decades to follow. Finally, his company goes through many transitions as time marches on.
To begin with, this is the explanation of the Swastika symbol. Furthermore, this is an iconic Native American Indian symbol during the Fred Harvey era. In contrast, Adolf Hitler transforms this symbol into a negative connotation. As a result, the U.S. Government asks the Native American Indians to stop using this symbol during World Wars 2. Interestingly, as it is a popular motif, they continue using this symbol. 


In addition, below are Fred Harvey images from our private collection. As a result, we hope you enjoy the ever growing Fred Harvey collection. Consequently, this collection consists of mainly photographs and postcards.
1904 Louisiana Purchase Exposition in St. Louis. Image titled "Cliff Dwellers"
Most noteworthy, the Santa Fe Railroad and the Harvey Company organized an exhibit for the 1904 Louisiana Purchase Exposition in St. Louis. In addition, this exhibit features elaborate sets for the Exposition. Consequently, Native American Indians attend the exhibits.
Especially relevant, Maisel's Indian Trading Post is in downtown Albuquerque, New Mexico. This business makes and sells mass production stamped Southwest jewelry. In addition, this inexpensive jewelry is sold at trading posts, curio shops, and tourist shops along Route 66. Finally, Bell Trading Post is a competitor of Maisel's and the two companies eventually merge.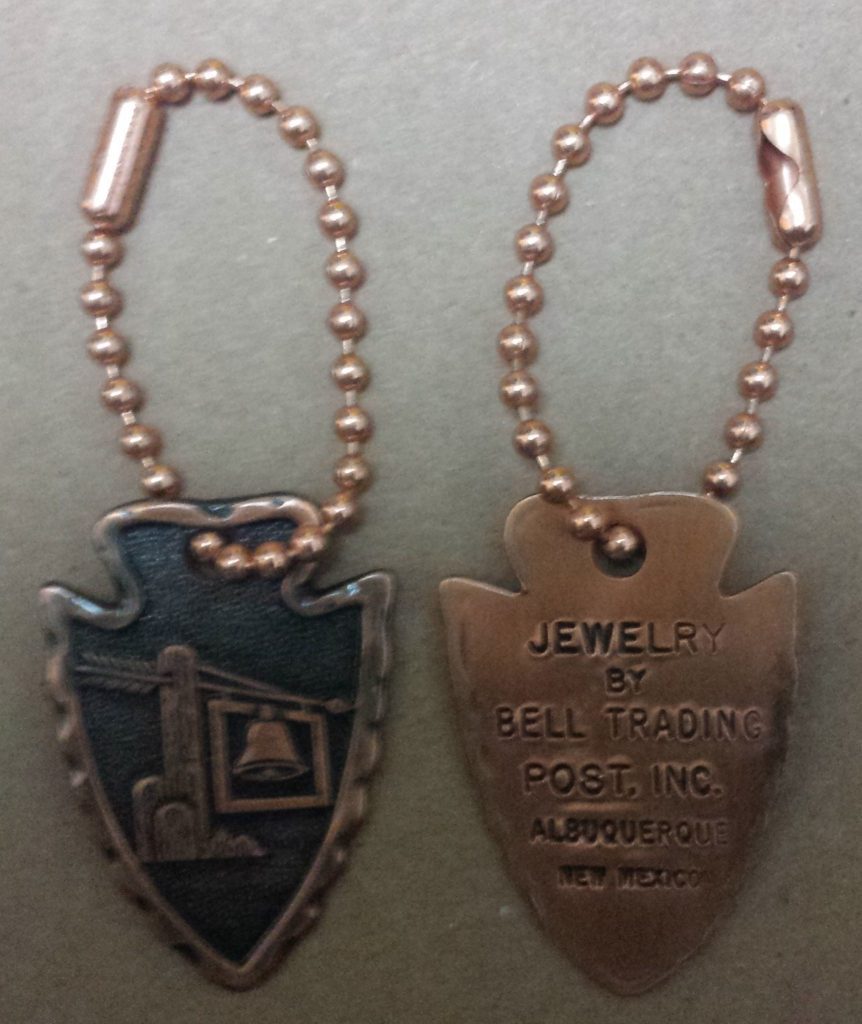 Images of souvenir playing cards
Especially relevant, below you will find that the Fred Harvey company has playing cards. Most noteworthy, these cards feature images of the Wild West, including pueblo Native American Indians. In addition, these cards feature some of the famous hotels of this entrepreneur. Finally, these cards feature scenes of the Grand Canyon in Arizona.
Finally, To view jewelry with Fred Harvey motifs, please click HERE
Fred Harvey Jewelry 1990-2021 © Schannep Ventures L.L.C. ALL RIGHTS RESERVED