Most notably, Maisel's founders are Maurice and Cyma Maisel. Consequently, this business caters to the new U.S. Route 66 tourist trade. In like manner, the Pueblo Deco building is by architect John Gaw Meem. Also, the building features murals by Olive Rush. Consequently, back in the day, Maisel's main competitor is Bell Trading Indian Trading Post.
Correspondingly, various murals depicting Indian life, are by ten Pueblo and Navajo artists. Equally important, these artists include Narcisco Abeyta, Harrison Begay, and Awa Tsireh.  Also, the trading post employs hundreds of native craftspeople in its heyday. Above all, it closes upon its founder's death, only to be reopen in the 1980's by Maurice's grandson, Skip. Finally, it continues to trade as Skip Maisel's Indian Jewelry and Crafts, until summer of 2019. Finally, it closes for good, when Skip Maisel retires and closes the business.
For example, here is a letter that the Maisel's send out to their customers.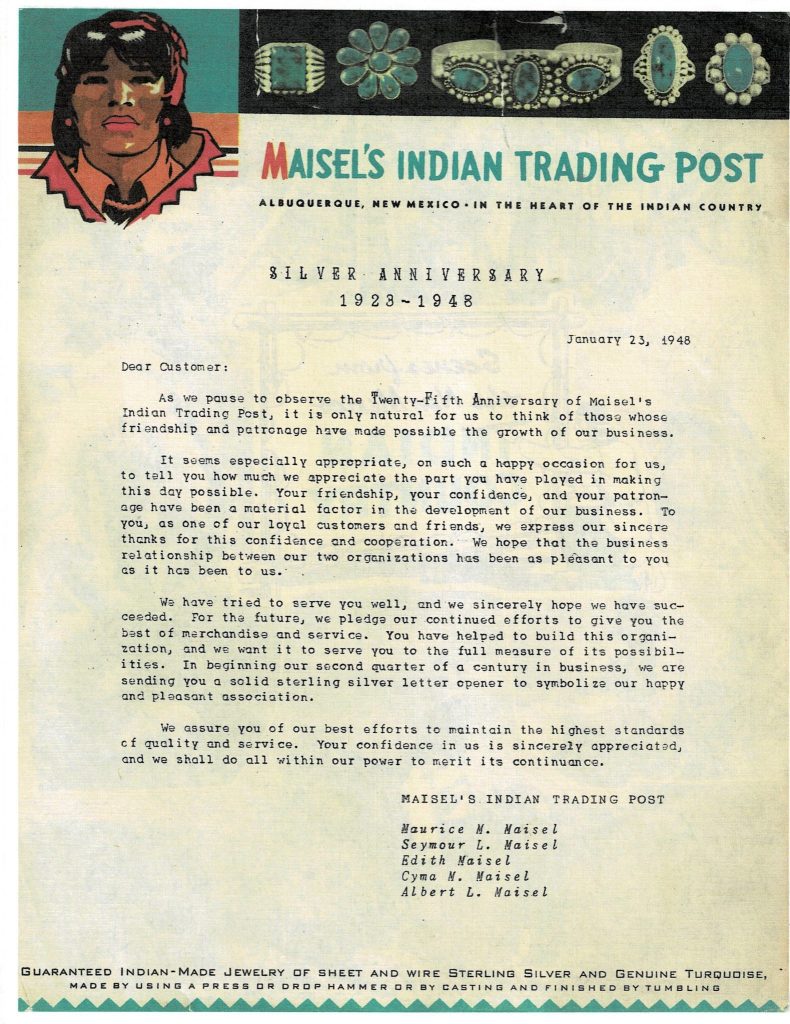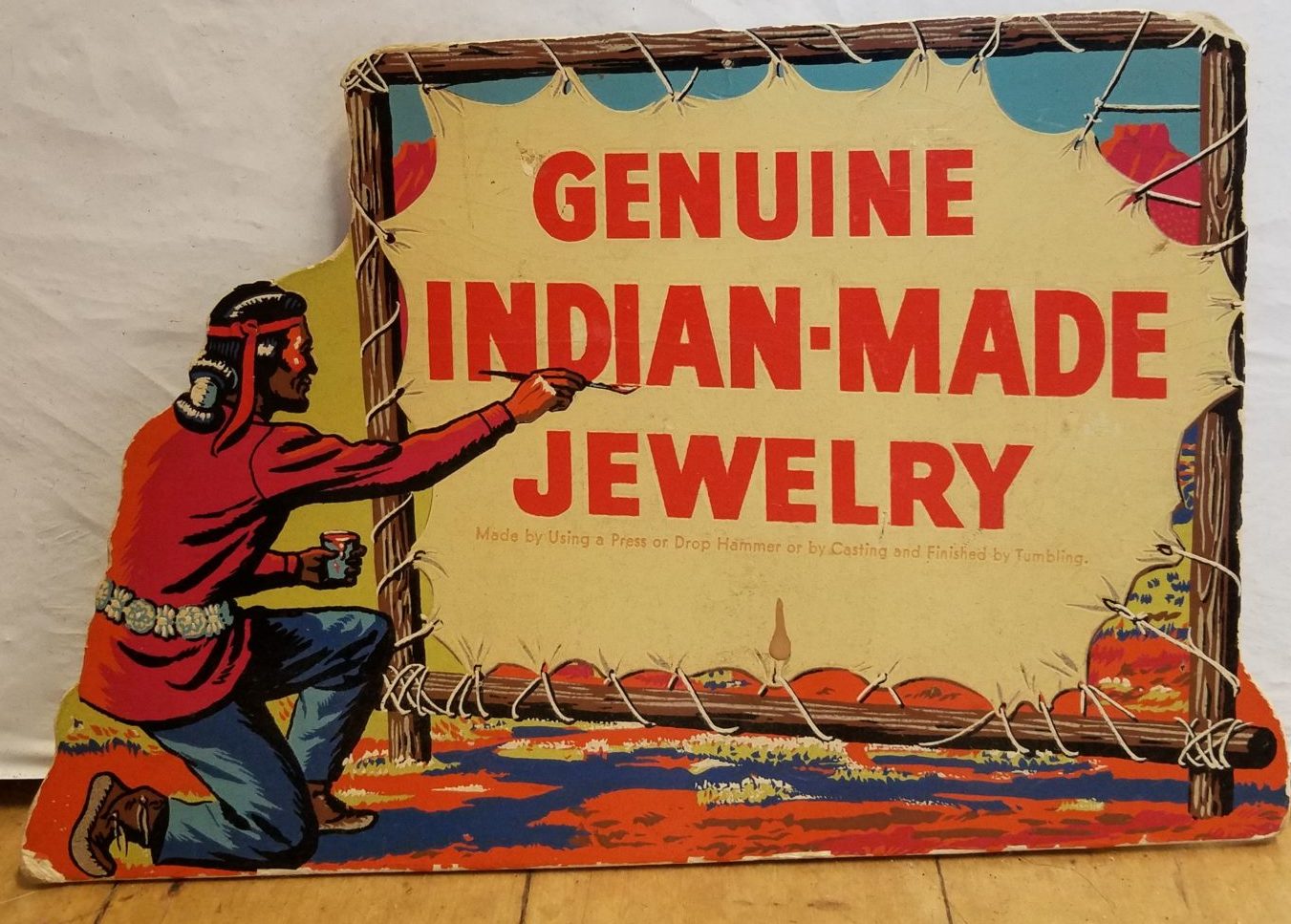 Maisel's Store Sign "Genuine Indian-Made Jewelry" Made by Using a Press or Drop Hammer or by Casting and Finished by Tumbling.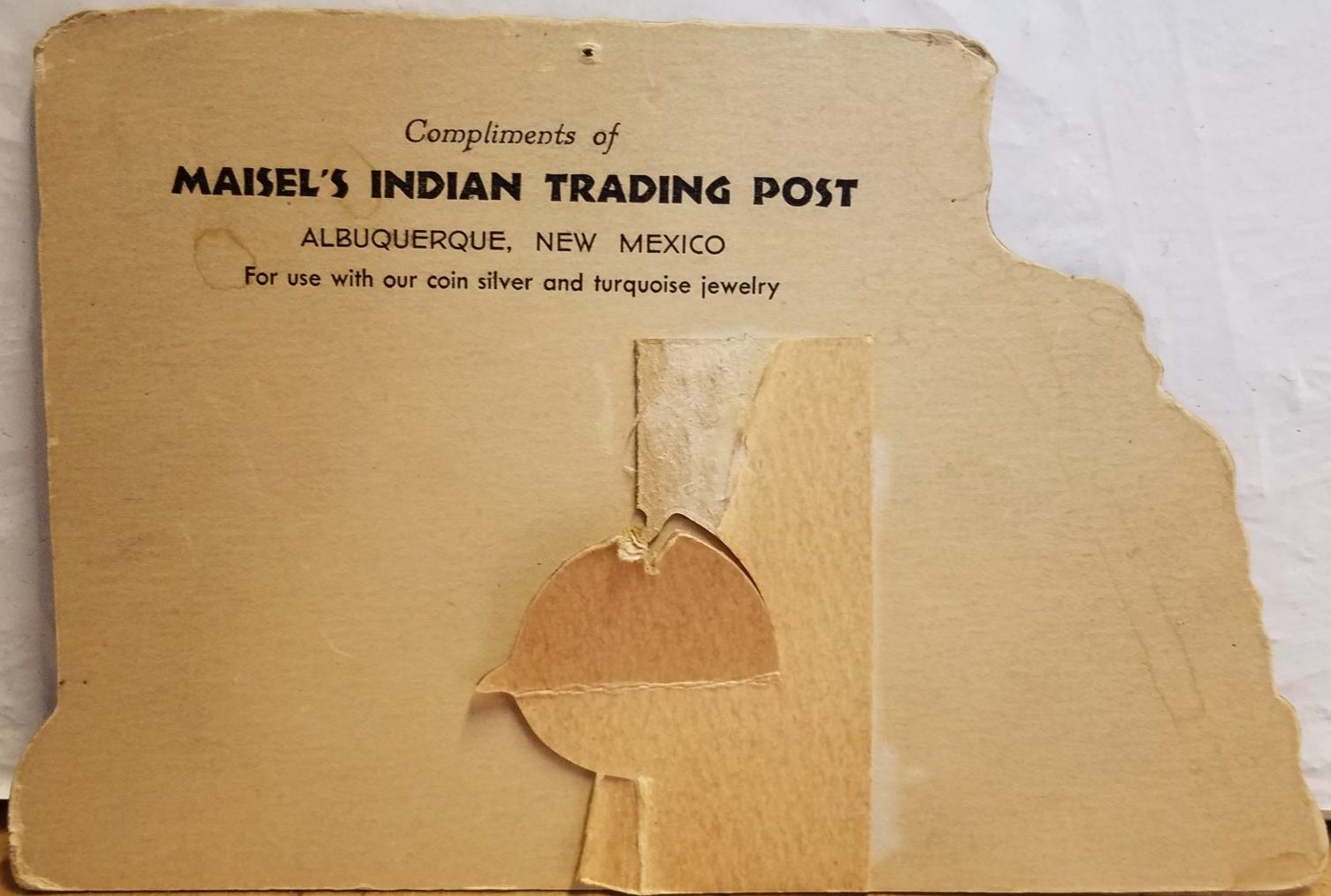 Reverse view of Maisel's Store Sign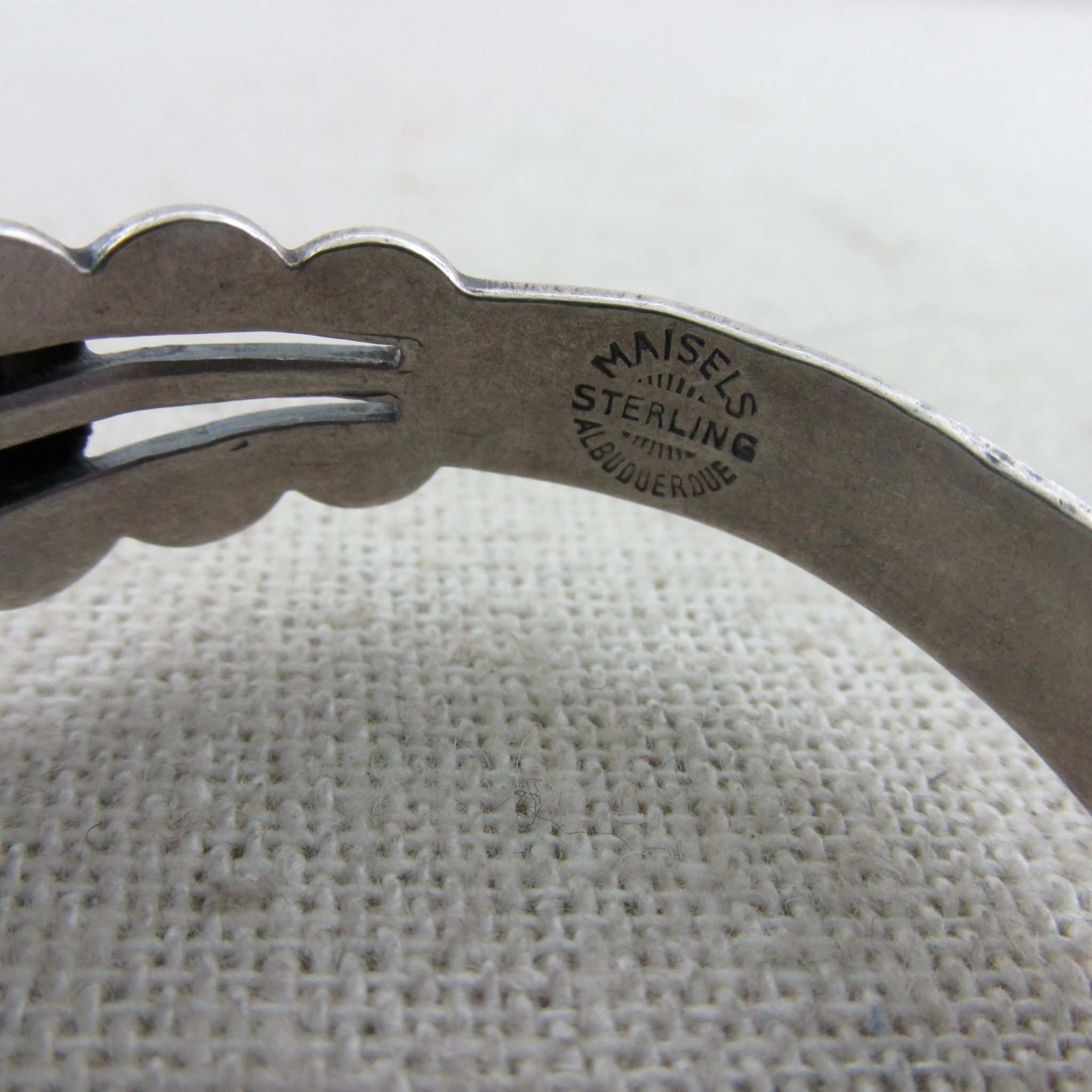 Maisel's Hallmark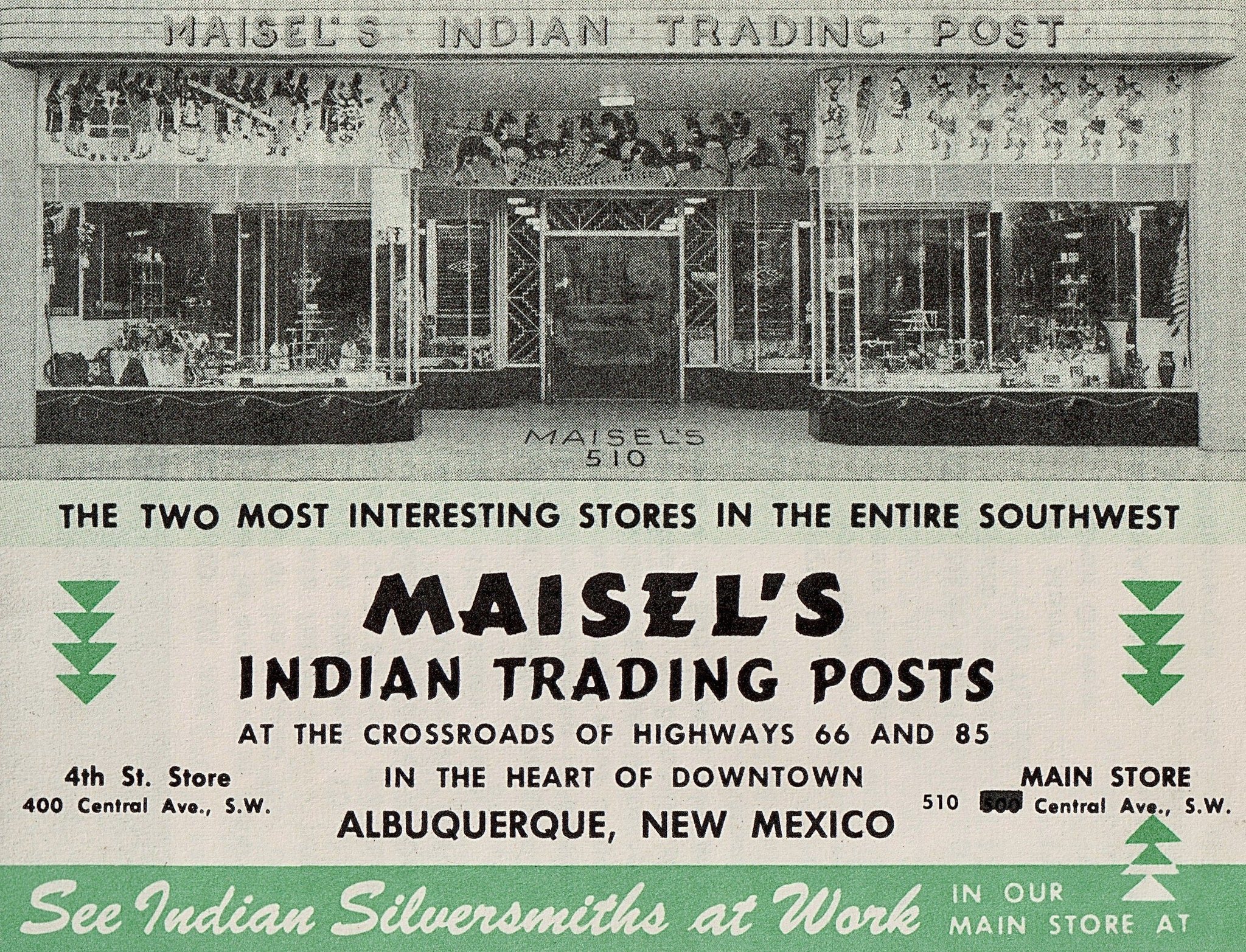 Fred Harvey Jewelry 1990 – 2021 © Schannep Ventures L.L.C. ALL RIGHTS RESERVED