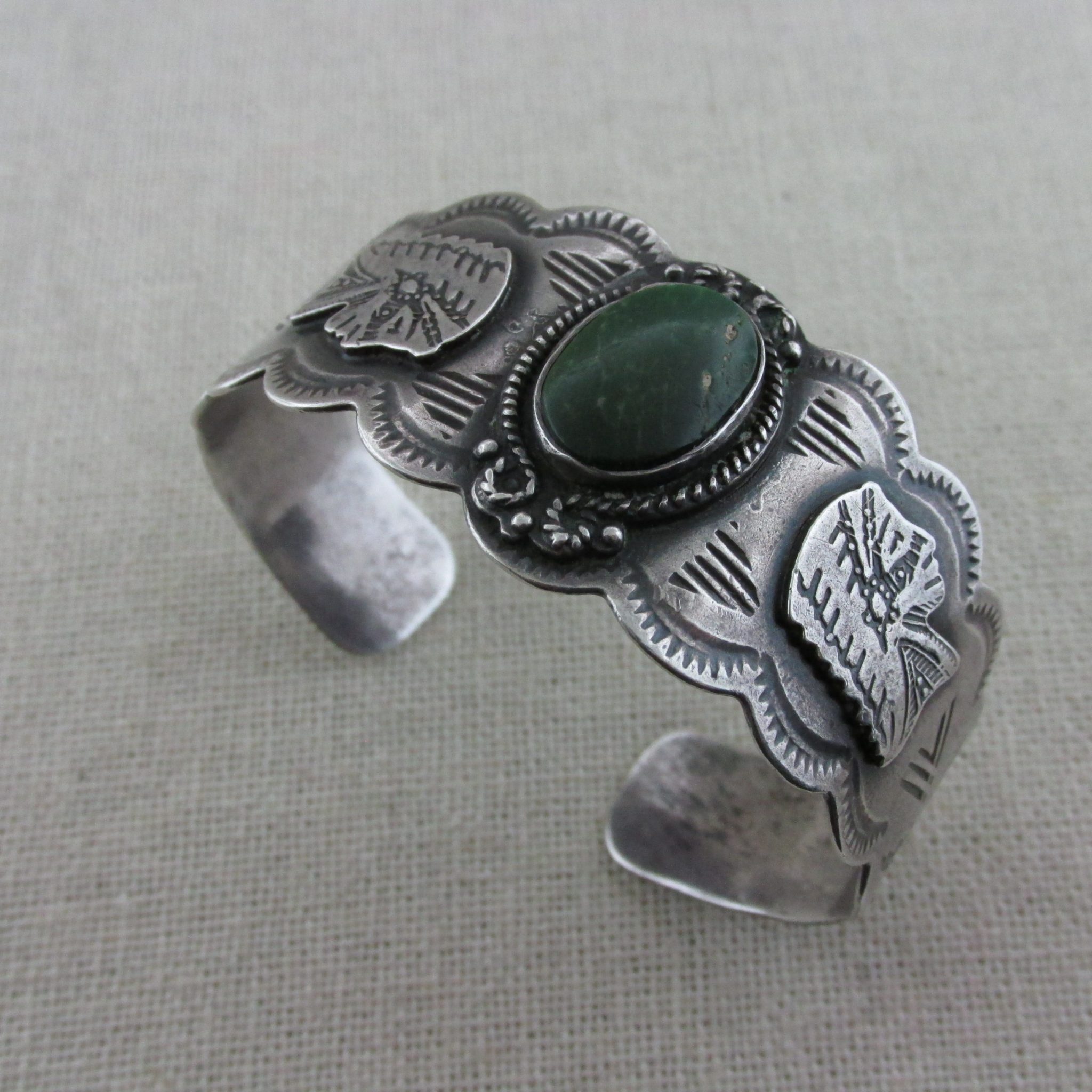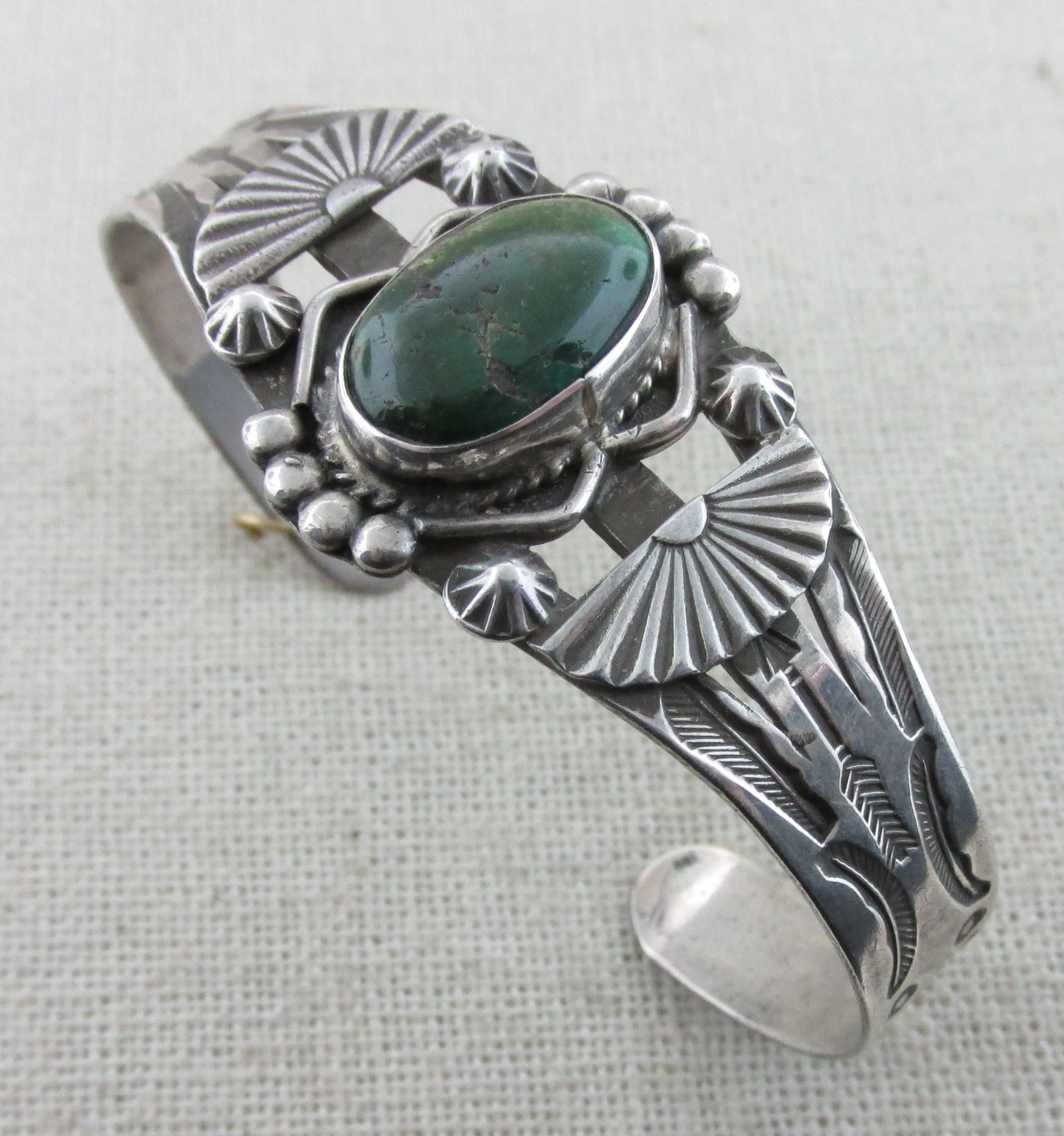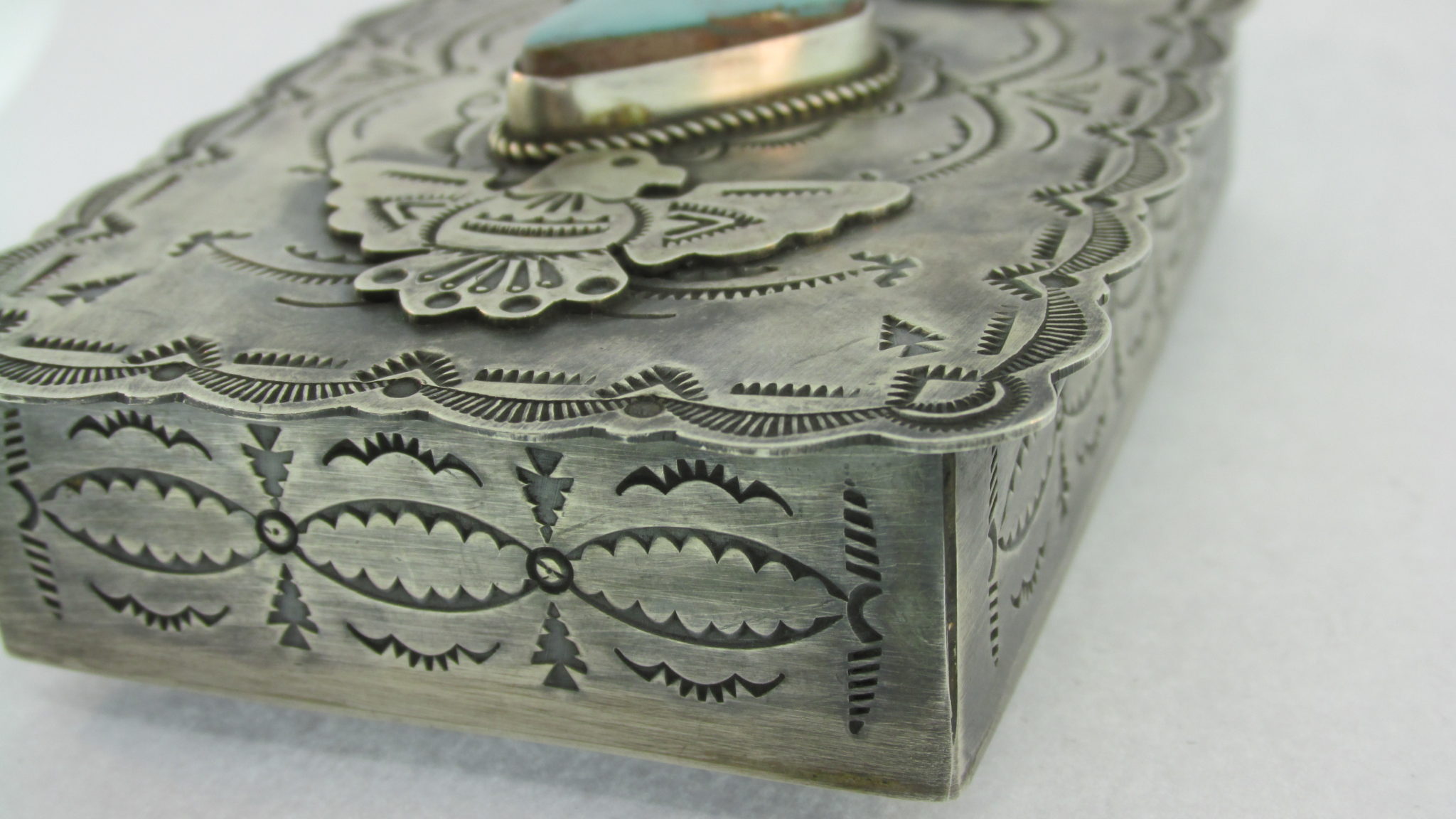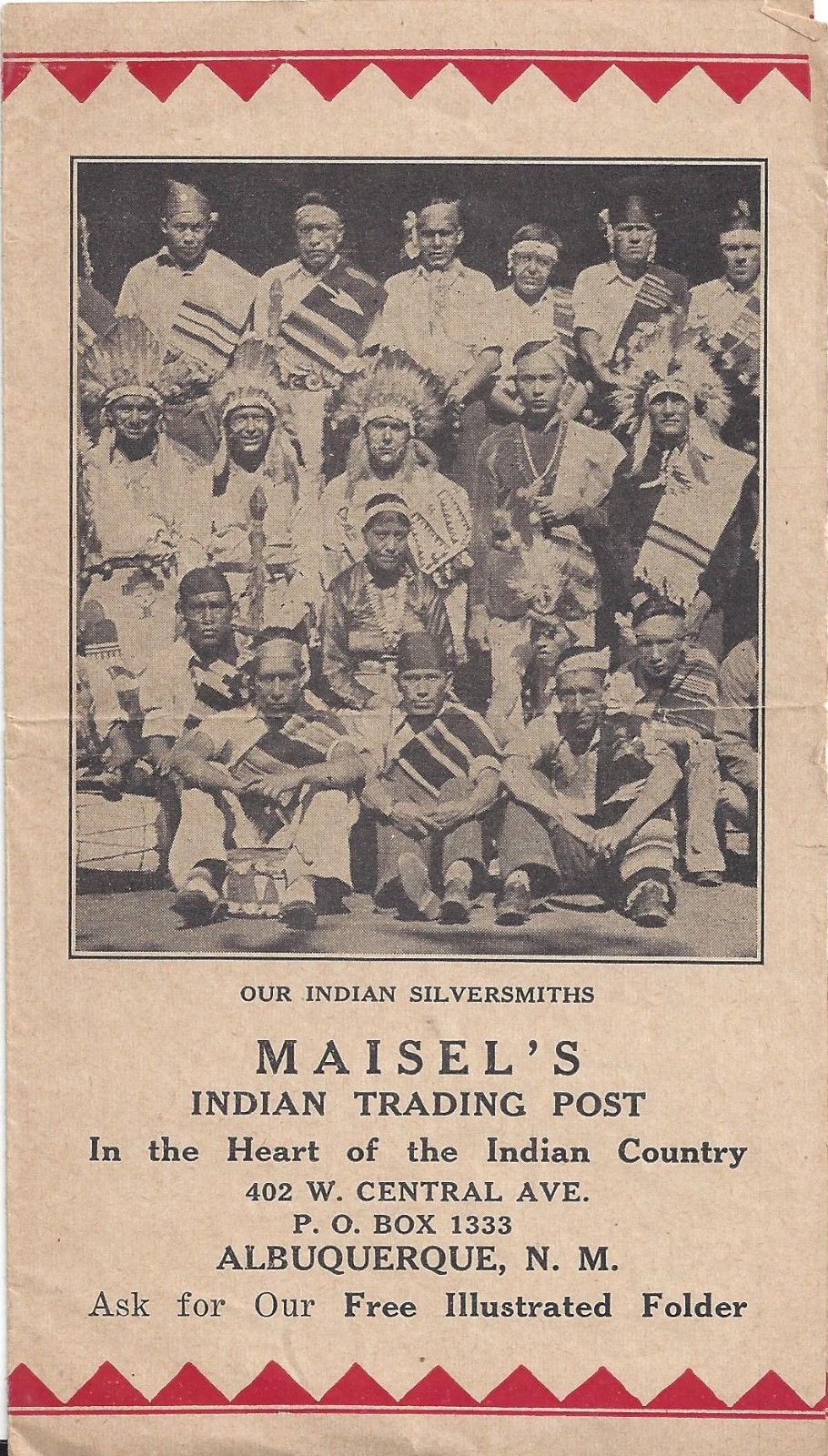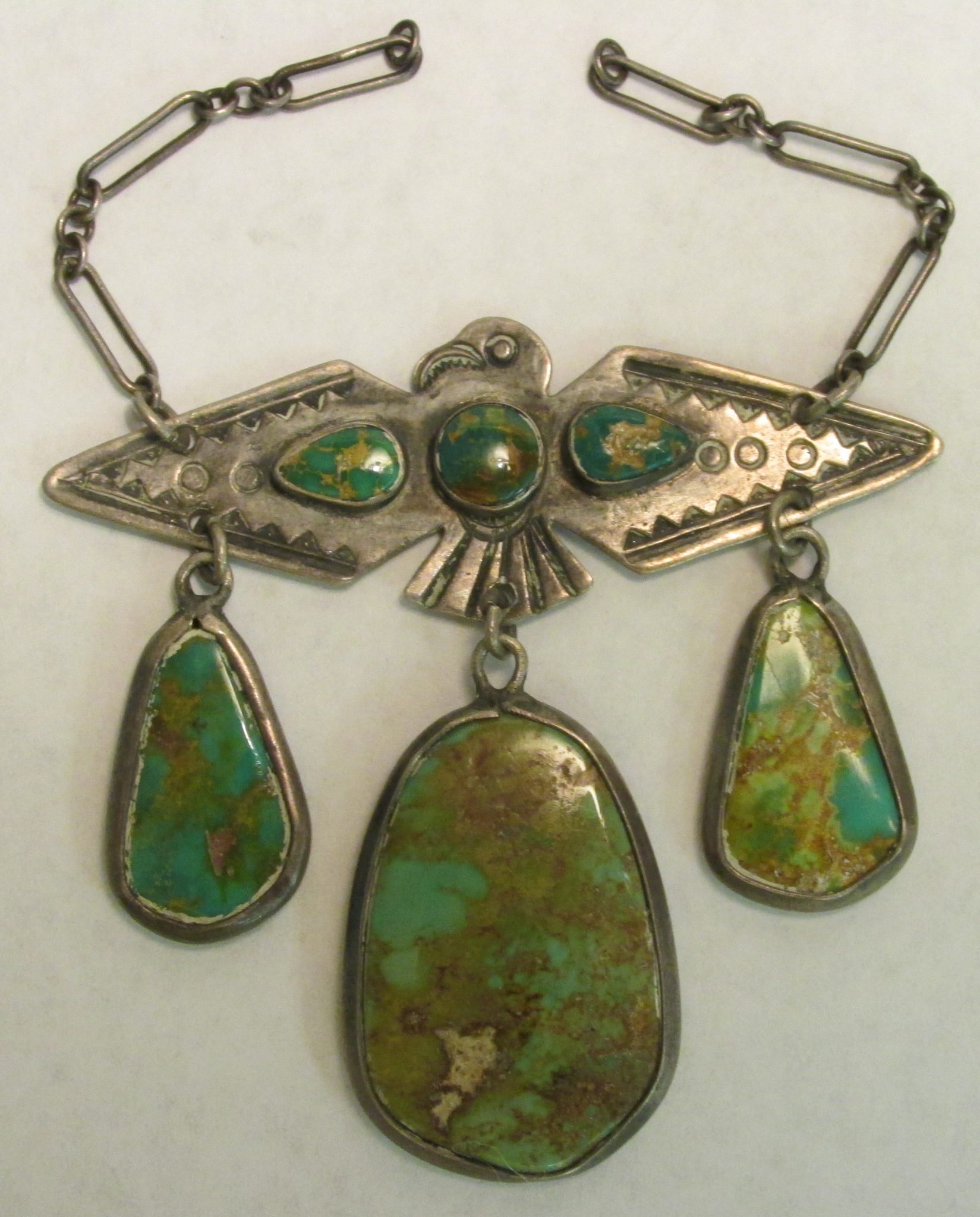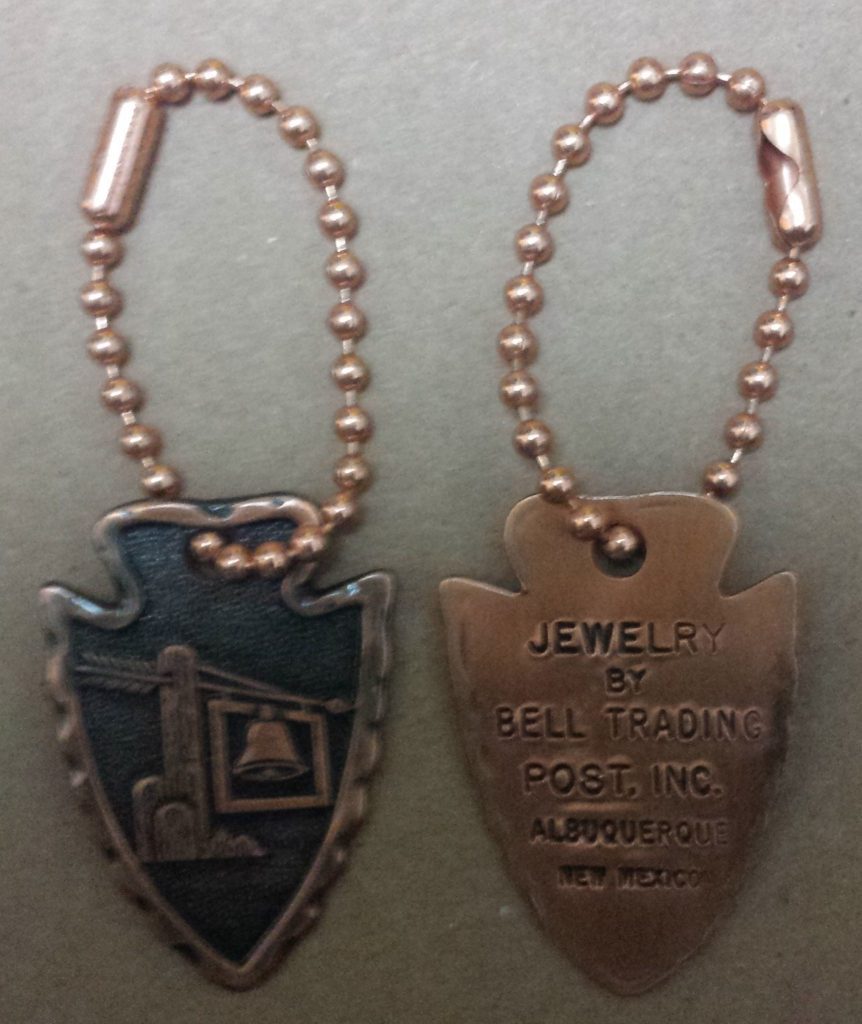 Fred Harvey Chief Head Sterling Silver Bracelet and Cerrillos Turquoise
Cerrillos Turquoise Fred Harvey Bracelet
Dean Sandoval Fred Harvey Design
Maisel's Indian Trading Post
Red & Black Petrified Wood and Sterling Silver Fred Harvey Era Ring
Fred Harvey Thunderbird Necklace
Especially relevant, Fred Harvey is an entrepreneur who's credits include influencing the Navajo Native American Indians. Most interestingly, Fred Harvey was born in 1835 and dies in 1901. Consequently, he dies well before the success of his Harvey House restaurants and other endevour. Most importantly, he advocates for Native American Indians to produce "Indian" looking jewelry. Hence, this jewelry's purpose is to sell as mementos to tourists who travel the railroad out to the Western United States. As a result, this jewelry receives it's special recognition. In addition, enthusiasts reference it as railroad jewelry or Route 66 jewelry.
Most of all, this jewelry is recognized by the thinly stamped sheet silver. It often has raised accents or stamping such as Thunderbirds (a factitious bird). In addition whirling logs (swastikas), arrowheads, dogs and snakes are popular motifs. Furthermore, examples are on our jewelry catalog page.
Especially relevant, Fred Harvey, himself, does not produce this jewelry. In addition, this jewelry is widely machine manufactured and sometimes features a center stone. The stone is often turquoise,  petrified wood, onyx, agate, "dragon's breath" (actually glass), and even plastic. Wikipedia has a crash course to learn about Fred Harvey.
In conclusion, there are several Albuquerque, New Mexico based jewelry companies who produce this stamped silver tourist jewelry. As a result, some of the more well known companies include Bell Trading Company and Maisel's Jewelry Company. Also there is the H.H. Tammen of Albuquerque, New Mexico. In addition, there is Silver Arrow Products. Hence, we sell this jewelry at our store in Tucson, Arizona.
Finally, more information is available on the Fred Harvey article page.
 
Sterling silver jewelry plaque with typical figures used in this type of tourist or route 66 jewelry.  This plaque includes Thunderbirds, Dogs, Man, crossed arrows, the Zia symbol, and Whirling Logs (Swastika)
Fred Harvey Jewelry

1990-2021 © Schannep Ventures L.L.C.

ALL RIGHTS RESERVED